ABIR #CLIMATERISK Webinar
Celebrate International Climate Day with a #CLIMATERISK Webinar including Bermuda Market Leaders and featuring special guest, Ms. Ekhosuehi Iyahen, Secretary-General, Insurance Development Forum. The webinar will provide on insight into how Bermuda's rich history as a Natural Catastrophe Hub is transitioning into the World's Climate Risk Capital.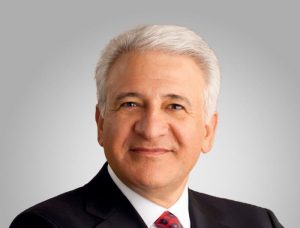 Albert Benchimol
President & CEO, AXIS Capital Holdings Ltd.
Albert A. Benchimol was appointed President and Chief Executive Officer of AXIS Capital Holdings Limited in May 2012 and has served as a director since January 2012. Mr. Benchimol joined the Company as Executive Vice President and Chief Financial Officer in January 2011. He formerly served as Executive Vice President and Chief Financial Officer of PartnerRe Ltd. from April 2000 through September 2010, and Chief Executive Officer of PartnerRe Ltd.'s Capital Markets Group business unit from June 2007 through September 2010. Prior to joining PartnerRe, Mr. Benchimol was Senior Vice President and Treasurer at Reliance Group Holdings, Inc. for 11 years and was previously with the Bank of Montreal from 1982 to 1989.  In January 2019, Mr. Benchimol assumed the role as Chair of the Association of Bermuda Insurers and Reinsurers, after serving as Vice-Chair from 2017 through 2018, and in February 2019, he was appointed as an External Member of the Council of Lloyd's.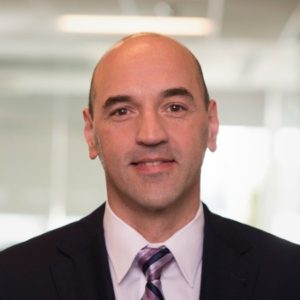 Marc Grandisson
President & CEO, Arch Capital Group Ltd.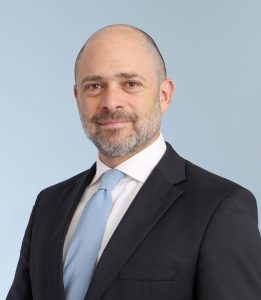 Stephen Weinstein
Executive Vice President, Chief Compliance Officer, Group General Counsel, and Corporate Secretary, RenaissanceRe Holdings Ltd.
Stephen H. Weinstein serves as RenaissanceRe's chief legal officer, with responsibility for legal, regulatory, government affairs and compliance matters on a global basis. Mr. Weinstein has served as RenaissanceRe's Group General Counsel and Corporate Secretary since joining the Company in 2002 and as Chief Compliance Officer since 2004. Prior to joining RenaissanceRe, Mr. Weinstein specialized in corporate law as an attorney at Willkie Farr & Gallagher LLP, a leading international law firm.
Mr. Weinstein, a frequent speaker on legal and regulatory matters, serves on the boards of several industry groups and is a Member of the American Bar Association, the New York State Bar Association and the District of Columbia Bar Association. He is a graduate of Columbia College and Harvard Law School.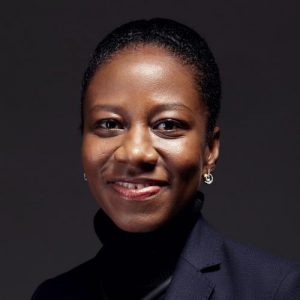 Ekhosuehi Iyahen
Secretary General, Insurance Development Forum
Ekhosuehi Iyahen is the Secretary General of the Insurance Development Forum (IDF) which is a public-private partnership led by the insurance industry and supported by the World Bank and the United Nations, aiming to enhance the use of insurance to build greater resilience against disasters and to help achieve the United Nations Global 2030 Agenda (www.insdevforumorg).
Ekhosuehi has extensive experience in a range of finance and private and public sector areas and was directly involved in establishing and operationalizing two globally pioneering initiatives - the African Risk Capacity Agency (ARC) and the Caribbean Catastrophe Risk Insurance Facility (CCRIF).
She is a graduate of Harvard University, John F. Kennedy School of Government and the London School of Economics and Political Science (LSE) and was selected as a 2018 Rockefeller Foundation Resident Practitioner Fellow. She has published several papers exploring both technical and policy issues that inform how governments in developing countries are increasingly leveraging insurance instruments in innovative ways to match their risk financing needs.
A citizen of both Nigeria and Barbados, she also serves as an advisor to a number of Governments, international development agencies, private sector entities and academic institutions on catastrophe/climate risk and loss and damage and the role of insurance. She is a member of the Experts Advisory Group to the Centre for Disaster Protection and sits on the Advisory Board of the SOAS Centre for Sustainable Finance.