Bermuda is referred to as the "world's risk capital," a nod to the innovation, entrepreneurialism and leadership of Bermuda insurers and the Bermuda government that has fostered the growth of this business.
More than 40 years ago, the country emerged as the leader in the development and regulation of captive insurers; today it is the home of underwriting operations for more than 30 major international insurance and reinsurance firms. This market has grown up in the last 20 years in response to market needs for greater worldwide access to property and casualty insurance and reinsurance. These large carriers are regulated under a separate and distinct set of requirements with a regulatory framework designed to meet international regulatory standards commensurate with their size and market scope.
Today, Bermuda is the largest supplier of catastrophe reinsurance to US insurers. Bermuda is uniquely able to quickly match risk-taking capital with licensed insurers and reinsurers.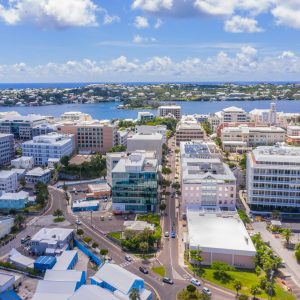 Bermuda's Reputation
Bermuda has led the reinsurance industry in developing a scientific approach to catastrophe underwriting, innovating to better serve customers and establishing highly regarded enterprise risk management programs. This attention to detail helps the major reinsurers retain their important credit ratings, better meet shareholder expectations and demonstrate resilience to global customers. The Bermuda Monetary Authority, a respected independent regulator, has tested its reinsurers to determine whether they could still meet their promises in the event of large catastrophic losses. The reinsurers have passed these stringent tests.
Conservation Efforts
Bermuda's conservation efforts began in 1616 with introduction of conservation laws protecting the Cahow and continues today with corporate stewardship, and public and private partnerships.
ABIR members are committed partners in local conservation and environmental stewardship efforts. Collaborations between conservation and science organizations like the Bermuda Alliance for the Sargasso Sea and the Sargasso Sea Alliance are creating pathways to promote the stewardship of the Sargasso Sea surrounding Bermuda.
On the island, ABIR companies support preservation programs that care for Bermuda's unique architectural and historic building heritage, including properties within the World Heritage Site of St. Georges. ABIR members are also leading conservation practitioners. Carbon neutral policies are increasingly pursued by Bermuda operations and one corporate office received Bermuda's first LEED Platinum certification.
The Bermuda Government has led the way with conservation practices that support humpback whales, sea turtles and two rare bird species (the Cahows and the Longtails) – bringing these species back from near extinction.
The Cahow was believed to be extinct for nearly 300 years until several were found in 1951. The Cahow is one of the rarest seabirds in the world and nest only on Nonsuch Island, Bermuda. For more information visit The Cahow Recovery Program and watch the Cahow Cam live.
International Tax and Transparency
The US Departments of Justice, State and the Treasury have all cited Bermuda's government as a cooperative partner, and the United States has two tax law enforcement treaties with Bermuda. Many federal and state agencies in the US have hailed Bermuda's government as a cooperative partner in many areas, including financial regulation, protection of sensitive marine environments, anti-money-laundering measures and tax law enforcement.
Bermuda has 40 bilateral Tax Information Exchange Agreements (TIEA's) with all major trading partners, including a 25-year commitment to help enforce US tax law collection under US TIEA stemming from a 1988 agreement. Additionally, Bermuda upholds a 2009 Mutual Legal Assistance Treaty, committed itself to 65 jurisdictional information exchange partners through a 2013 Multilateral Convention on Mutual Assistance in Tax Matters, upholds a 2013 US FATCA IGA Model 2 Agreement, and is bound to UK and G5 FFATCA compliance.
Bermuda is also a recognized leader by the OECD Global Forum and Financial Action Task Force (FATF) for 60 years of Know Your Customer rules, beneficial ownership registry, no bank secrecy and anti-money laundering and anti-terrorism financing compliance. In fact, the US State Department has rated Bermuda in its "lowest risk" category for national security, money laundering and financial system risk. Bermuda maintains commitments to US (OFAC) and UK anti-terrorism risk financing mandates and is largely compliant with OECD tax cooperation and transparency regime, same as the UK and the United States.
International Tests and Standards/Regulations
Bermuda's insurance regulation meets or exceeds standards used by the International Association of Insurance Supervisors (IAIS). Bermuda's insurance regulator meets international regulatory standards and is regularly measured against the standards by the International Monetary Fund. Bermuda's financial regulators have cooperation agreements in place with many US and international agencies, with more negotiated regularly.
Bermuda received full Solvency II Equivalence on March 24, 2016. Bermuda is one of only two non-EU jurisdictions with full equivalency. See Bermuda Monetary Authority (Bermuda's lead insurance regulatory supervisor) fact sheet on Solvency II Equivalency here.
In 2019, the US National Association of Insurance Commissioners (NAIC) approved Bermuda as a Reciprocal Jurisdiction. Bermuda was granted Qualified Jurisdiction Status by the NAIC in 2015. This allows Bermuda's reinsurers, which do business on a cross-border basis with US insurance clients to conduct business under a streamlined set of regulatory requirements, without additional capital or regulatory collateral requirements.